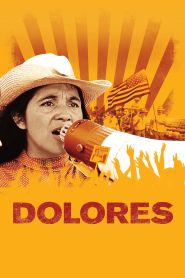 General Information
Glossary: D
Released Year: 2017
Runtime: 95 minutes
Genre: Biography, Documentary, History
Directors: Peter Bratt
Casts:
IMDB: Dolores (2017)
Sponsored Links
Ratings
User Rating:
IMDB Rating:
6.9
Reviews
Los Angeles Times

-

The unexpected thing about Dolores, finally, is that if its political story makes it important, its human story makes it involving.

RogerEbert.com

-

Huerta is such a commanding figure, and the array of historical footage marshalled on behalf of her story is so impressive, that the film makes a strong impression.

Washington Post

-

Dolores is a fascinating corrective to 50-plus years of American history. It's educational, to be sure, but also exhilarating, inspiring and deeply emotional.

TheWrap

-

Huerta comes across as warm, wise and indefatigable in Bratt's provocative and inspirational film, but he doesn't engage in hagiography.

The New York Times

-

Peter Bratt, the director, uses an immense amount of historical footage and interviews, arranged with clarity.
Dolores (2017)
Dolores Huerta bucks 1950's gender conventions by starting the country's first farm worker's union with fellow organizer Cesar Chavez. What starts out as a struggle for racial and labor justice, soon becomes a fight for gender equality within the same union she is eventually forced to leave. As she wrestles with raising 11 children, three marriages, and is nearly beaten to death by a San Francisco tactical police squad, Dolores emerges with a vision that connects her new found feminism with racial and class justice.