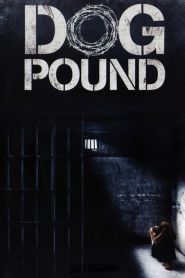 General Information
Glossary: D
Released Year: 2010
Runtime: 91 minutes
Genre: Drama
Directors: Kim Chapiron
Casts: Lawrence Bayne, Alexander Conti, Dewshane Williams, Adam Butcher, William Christopher Ellis, Shane Kippel, Mateo Morales, Taylor Poulin, Slim Twig, Trent McMullen, Jeff McEnery, Bryan Murphy, Michael Morang, Clayton Joseph, Michael States Jr.
IMDB: Dog Pound (2010)
Sponsored Links
Ratings
User Rating:
IMDB Rating:
7.0
Reviews
IndieWire

-

Chapiron stubbornly avoids an uplifting message, portraying his dangerous setting as a demonstration of virility that leads to madness.

Total Film

-

With largely improvised dialogue and a cast including genuine ex-offenders, Chapiron captures a powerful stench of authenticity.

Slant Magazine

-

The plot willfully denies our satisfaction, often at the risk of compromising its own structural integrity.

The Guardian

-

Perhaps this tells us nothing new about life on the inside in the US (there are rapes, riots and suicides), but it at least handles its brief with pace and precision.

The New York Times

-

Kim Chapiron, proves an excellent choreographer of brutality...But without a strong political point (unlike its source material), Dog Pound feels hollow and hopeless.
Dog Pound (2010)
Three juvenile delinquents arrive at a correctional center and are put under the care of an experienced guard.