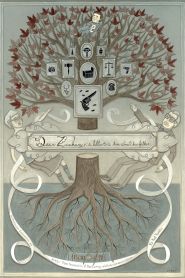 General Information
Glossary: D
Released Year: 2008
Runtime: 95 minutes
Genre: Crime, Documentary, Drama
Directors: Kurt Kuenne
Writers: Kurt Kuenne
Casts: Kurt Kuenne, Andrew Bagby, David Bagby, Kathleen Bagby, Shirley Turner, Zachary Andrew Turner, Heather Arnold, Jon Atkinson, Bob Bagby, Earlene Bagby, James Bagby, Linda Bagby, Pat Bagby, Jason Baldwin, Derek Barnard
IMDB: Dear Zachary: A Letter to a Son About His Father (2008)
Sponsored Links
Ratings
User Rating:
IMDB Rating:
8.6
Reviews
Premiere

-

Masterfully put together.

New York Magazine (Vulture)

-

Among the most enraging (documentaries) I've ever seen, and while it's fine and heartfelt and I commend it to those of you with strong constitutions, it is the film that has finally broken me.

Los Angeles Times

-

An undeniably shattering story, if forgivably shaky in its impassioned, therapeutic unfolding.

Portland Oregonian

-

You can't help getting emotionally involved, and as the central outrage -- a case of judicial negligence that would seem unbelievable in a work of fiction -- plays out, you feel the pain and anger that Bagby's family and friends experienced. Then the story takes a final, horrible twist that's almost too much to endure.

Village Voice

-

Kuenne lovingly assembles home-movie footage and new interviews, while deftly borrowing a narrative trick from fiction--the plot twist--to create a true-crime story so gripping, devastating, and ultimately unforgettable that it easily trumps any thriller Hollywood has to offer this year.
Dear Zachary: A Letter to a Son About His Father (2008)
In 2001, Andrew Bagby, a medical resident, is murdered not long after breaking up with his girlfriend. Soon after, when she announces she's pregnant, one of Andrew's many close friends, Kurt Kuenne, begins this film, a gift to the child.