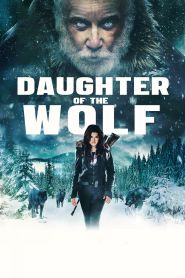 General Information
Glossary: D
Released Year: 2019
Runtime: 88 minutes
Genre: Action, Thriller
Directors: David Hackl
Writers: Nick Agiashvili
Casts: Brendan Fehr, Gina Carano, Richard Dreyfuss, Chad Riley, Joshua Murdoch, Sydelle Noel, Brock Morgan, Anton Gillis-Adelman, Stewart McLean
IMDB: Daughter of the Wolf (2019)
Sponsored Links
Ratings
User Rating:
IMDB Rating:
5.3
Reviews
Variety

-

These filmmakers are eager to explore the delicate facets of a forceful, fully-formed woman, and they do so with imagery that's both stunning and subtle.

The Hollywood Reporter

-

A former MMA star, Carano clearly has the impressive physicality and charisma to compete with the male stars in this arena. But she's going to need far better vehicles than this humdrum effort.

Los Angeles Times

-

Daughter of the Wolf could've used a jaw-dropping set-piece or two (or three or four), but Hackl does at least embrace the challenge of shooting outside in the cold, and the movie's moderately better for it.

Film Threat

-

While decent in capable directorial hands – or as a supporting character – based on the evidence on display here, Carano doesn't seem quite capable of carrying a film yet, let alone pull a dreary feature like Daughter of the Wolf out of the murk.

Movie Nation

-

The narrative is built on oddly theatrical twists, a film that begins in mystery and then sheepishly sets out to EXPLAIN every mystery away in the middle acts.
Daughter of the Wolf (2019)
Ex-military specialist Clair Hamilton returns home from her tour in the Middle East due to her father's passing and to claim her inheritance. Her son is then kidnapped and held for ransom by a gang led by a mysterious figure known only as "Father".