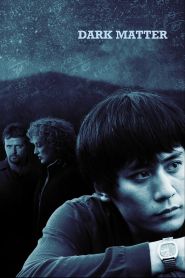 General Information
Glossary: D
Released Year: 2007
Runtime: 90 minutes
Genre: Drama
Directors: Chen Shi-Zheng
Casts: Meryl Streep, Aidan Quinn, Erick Avari, Rob Campbell, Taylor Schilling, Blair Brown, Liu Ye, Peng Chi, Jodi Russell
IMDB: Dark Matter (2007)
Sponsored Links
Ratings
User Rating:
IMDB Rating:
6.1
Reviews
TV Guide Magazine

-

Hypnotic, culturally pertinent drama.

Chicago Reader

-

First-time director Chen Shi-Zheng shows great sensitivity to the pressure and isolation felt by Chinese brains at American universities, and the relationship between Liu and Quinn provides a rare look at the intellectual serfdom of graduate study.

The New York Times

-

Dark Matter, with its view of cutthroat politics and competing egos inside a university, is also laudable in its refusal to soft-pedal the viciously petty side of the academic fishbowl.

Film Threat

-

This is a great film, to a point. Unfortunately the ending doesn't deliver, making the entire feature an exercise is wasted potential. But maybe that's the point.

Christian Science Monitor

-

Chen Shi-Zheng, well regarded as an opera and theater director, makes his feature film debut.
Dark Matter (2007)
Liu Xing a brilliant Chinese student, arrives at University and makes the transition into American life with the help of Joanna Silver. Xing joins a cosmology group working to create a model of the origins of the universe. He is obsessed with the study of dark matter and a theory that conflicts with the group's model. When he begins to make breakthroughs of his own, he encounters obstructions.