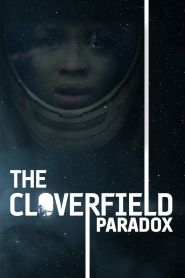 General Information
Glossary: T
Released Year: 2018
Runtime: 102 minutes
Genre: Horror, Mystery, Sci-Fi, Thriller
Directors: Julius Onah
Casts: Simon Pegg, Greg Grunberg, Daniel Brühl, Donal Logue, Chris O'Dowd, David Oyelowo, John Ortiz, Zhang Ziyi, Aksel Hennie, Gugu Mbatha-Raw, Elizabeth Debicki, Suzanne Cryer, Roger Davies, Clover Nee, Jordan Rivera
IMDB: The Cloverfield Paradox (2018) - IMDB
Sponsored Links
Ratings
User Rating:
IMDB Rating:
5.6
Reviews
Paste Magazine

-

It's easy to see why studio execs at Paramount were unsure of how to market this movie, as it seemingly attempts to check so many boxes at once that nearly any description is going to fail to accurately convey the experience of watching it. Ultimately, it's that unstable, unpredictable nature that is simultaneously its most entertaining and most problematic aspect.

IGN

-

The Cloverfield Paradox is a paradox in itself. Split between trying to be a standalone sci-fi space horror and a key linking point in the Cloverfield mythos, the film never truly succeeds at either.

The Playlist

-

The greatest benefit of the shock release of The Cloverfield Paradox is that going in cold makes the most out of the film's bonkers turns.

Consequence of Sound

-

It's weird, intermittently amusing gobbledygook that should help a drowsy weekday night pass a bit quicker. Unfortunately, mediocrity won't do much for the Cloverfield brand, which set a high bar for itself with 10 Cloverfield Lane.

The Globe and Mail (Toronto)

-

Uziel's screenplay has some clever geopolitical ideas – though it's hard to tell how many of those came before or after it was Cloververse-ified via a tour through Abrams's magical mystery factory – but its twists feel routine, its narrative spine limp and its conclusion especially rushed.
The Cloverfield Paradox (2018)
Orbiting above a planet on the brink of war, scientists test a device to solve an energy crisis and end up face-to-face with a dark alternate reality.