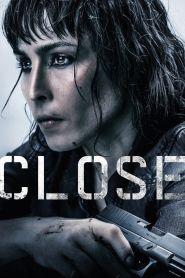 General Information
Glossary: C
Released Year: 2019
Runtime: 95 minutes
Genre: Action, Thriller
Directors: Vicky Jewson, Vicky Jewson
Casts: Noomi Rapace, Eoin Macken, Indira Varma, Youssef Kerkour, George Georgiou, Sophie Nélisse, Christopher Sciueref, Sargon Yelda, Akin Gazi, Abdellatif Chaouqi, Mansour Badri, Kevin Shen, Olivia Jewson, Huw Parmenter, Cherise Silvestri, Robin Kermode, Charley Palmer Rothewell, Anna Marie Sullivan, Fatima Herandi-Rawya, Nouredine Touami, Mehdi El Ouazzani, Mimi Keene, Jonathon Michaels, Lauren Harris
IMDB: Close (2019)
Sponsored Links
Ratings
User Rating:
IMDB Rating:
5.6
Reviews
Movie Nation

-

The Swedish Rapace thrives in roles that call for action, toughness and vulnerability. She's perfect in this part, where her forward motion and capacity for acting out violence drives the picture.

RogerEbert.com

-

Close is aces when it's watching its star move through the world, silently checking everyone and everything out, hiding her mental math until it's time to kill some dudes. The action is frenzied but comprehensible, brutal but not wantonly sadistic.

Los Angeles Times

-

Written, directed and produced by Vicky Jewson, Close works well when it sticks to the distinctive personal details of this kind of job; but it too often defaults to a run-of-the-mill international thriller.

Entertainment Weekly

-

The twists in Close aren't very twisty and its thrills aren't particularly thrilling. But if watching women getting smacked around by cartoon bad guys before finally getting payback is your thing, by all means, have at it.

The Hollywood Reporter

-

Rapace gives the film her all, delivering an intense, physically demanding performance, but Close doesn't get close enough to transcending its action-movie clichés.
Close (2019)
A counter-terrorism expert takes a job protecting a young heiress. After an attempted kidnapping puts both of their lives in danger, they must flee.