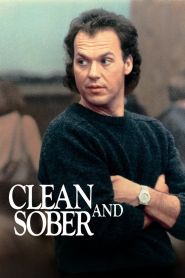 General Information
Glossary: C
Released Year: 1988
Runtime: 124 minutes
Genre: Drama
Directors: Glenn Gordon Caron
Casts: Morgan Freeman, Michael Keaton, M. Emmet Walsh, Kathy Baker, Tate Donovan, Dakin Matthews, Claudia Christian, Terri Hanauer, Henry Judd Baker, J. David Krassner, Mary Catherine Martin, Pat Quinn, David A. Kimball, Veronica Redd, Sharie Doolittle, Sharon Medearis
IMDB: Clean and Sober (1988)
Sponsored Links
Ratings
User Rating:
IMDB Rating:
6.7
Reviews
| | |
| --- | --- |
| | There are currently no reviews available. |
Clean and Sober (1988)
Hotshot real estate salesman Daryl has a bad cocaine habit. After embezzling his company's money, he wakes up next to a girl who overdosed. To hide from the police, he checks into a rehabilitation program guaranteeing anonymity. Under the mentorship of counselor Craig, Daryl accepts that he has a substance abuse problem. As he falls in love with fellow patient Charlie, Daryl begins committing to a newly sober life.