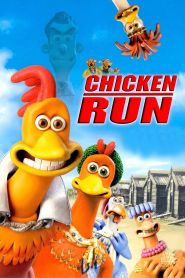 General Information
Glossary: C
Released Year: 2000
Runtime: 84 minutes
Genre: Animation, Comedy, Family
Directors: Peter Lord, Nick Park
Casts: John Sharian, Timothy Spall, Mel Gibson, Miranda Richardson, Imelda Staunton, Jane Horrocks, Lisa Kay, Lynn Ferguson, Phil Daniels, Tony Haygarth, Julia Sawalha, Benjamin Whitrow, Jo Allen, Laura Strachan
IMDB: Chicken Run (2000)
Sponsored Links
Ratings
User Rating:
IMDB Rating:
7.0
Reviews
Philadelphia Inquirer

-

It's aimed at adults as much as children, with jokes that work on multiple levels, and contraptions.

Seattle Post-Intelligencer

-

People who have seen it seem to be crazy about it.

San Francisco Chronicle

-

It will be the most talked-about comedy of summer.

Film.com

-

That rare movie, a clever and unabashedly fun adventure that has as many winning moments as it has hen's teeth -- which is quite a lot.

Slate

-

Poetry in motion: It's eggsquisite.
Chicken Run (2000)
Having been hopelessly repressed and facing eventual certain death at the British chicken farm where they are held, Rocky the american rooster and Ginger the chicken decide to rebel against the evil Mr. and Mrs. Tweedy, the farm's owners. Rocky and Ginger lead their fellow chickens in a great escape from the murderous farmers and their farm of doom.