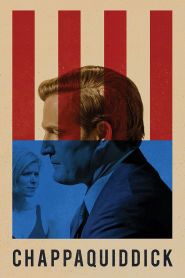 General Information
Glossary: C
Released Year: 2018
Runtime: 107 minutes
Genre: Drama, History, Thriller
Directors: John Curran
Writers: Andrew Logan, Taylor Allen
Casts: Olivia Thirlby, Clancy Brown, Ed Helms, Bruce Dern, Walter Driscoll, John J. Burke, Frankie Imbergamo, Kate Mara, Jim Gaffigan, Jason Clarke, Taylor Nichols, John Fiore, Jason Mulcahy, David De Beck, Andria Blackman, Bill Mootos, Susan Garibotto, Lexie Roth, Damien Di Paola, Angela Hope Smith, Sigrid Lium, Thomas Kee, Dustin Tucker, Paul Bellefeuille, Paul Taft, Harold Rudolph, Joe Cali, Anthony Pelton, Bobby Kenney, Marinko Radakovic, John Sarnie, Sarah Elizabeth Mitchell, Matthew Lawler, Bob Jaffe, Alison Wachtler, Gillian Gordon, Vincent Tycer, Kate Henoch, Victor Warren, Noah Carpenter, Donald Watson, Charlotte Dore, Tim Jackson, Bill Humphreys, Joe Chase, Joseph Zamparelli, Michael Balzano III, Jesse Christensen, Rob DiNinni, Stephen F Feeley, William Galatis, John Hawe, Dov Kling-Levine, Jimmy Malcolm, Ed O'Keefe, Bill Porter, Carrie Ann Quinn, Anne Reardon, Jeff Savage
IMDB: Chappaquiddick (2017)
Sponsored Links
Ratings
User Rating:
IMDB Rating:
6.5
Reviews
IndieWire

-

Jason Clarke opts for a more low-key approach to Teddy Kennedy, eschewing a big accent or showy mannerisms, and fully disappears into the role. It's his finest work yet, and proof of his ability to excel given the right material.

The Guardian

-

Jason Clarke is strong as the weak senator, and he wisely goes easy on replicating the unmistakable Massachusetts accent.

Variety

-

The movie is avidly told and often suspenseful, but it's really a fascinating study of how corruption in America works. It sears you with its relevance.

Washington Post

-

The Kennedy dynasty has its share of admirers and critics alike, and — to the film's credit — director John Curran and his screenwriters do not appease either camp. The result is a challenging character study, punctuated by moments of uneasy suspense and dark humor.

The Film Stage

-

I'm not certain if the truth ever came out about that evening's events beyond speculation, but I don't think anyone would question the believably authentic script that Taylor Allen and Andrew Logan wrote for Chappaquiddick.
Chappaquiddick (2017)
Ted Kennedy's life and political career become derailed in the aftermath of a fatal car accident in 1969 that claims the life of a young campaign strategist, Mary Jo Kopechne.