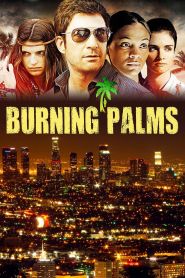 General Information
Glossary: B
Released Year: 2010
Runtime: 112 minutes
Genre: Comedy, Thriller
Directors: Christopher B. Landon
Writers: Christopher B. Landon
Casts: Joanna Theobalds, Aurelius DiBarsanti, Edrick Browne, Rosamund Pike, Ross Thomas, Nick Stahl, Robert Hoffman, Lake Bell, Anson Mount, Zoe Saldana, Jamie Chung, Jerald Garner, Colleen Camp, Adriana Barraza, Lisa Marie Dupree, Victor Webster, Victor Webster, Jon Polito, Shannen Doherty, Dimitri Diatchenko, Dylan McDermott, Kate Albrecht, Fabian C. Moreno, Austin Williams, Paz Vega, Emily Meade, Monica Acosta, Peter Macdissi, Jim Lau, Tom Wright, C.K. McFarland, Jason Brooks, Jabari Simba, Tiara McKinney, Jake Austin Walker, Addison Black, Chandler George Brown, Naz Jafri, Victoria Patenaude, Jonathan 'Lil J' McDaniel, Scott Lunsford, Haley Tju, Cici Lau, Aron Biedenharn Coates, Cherie Thibodeaux, Daurice Cummings, Carol Dupuy, Louis Dupuy, Adam Knapp, Michelle Lenhardt, Kelly Migdon, Marcus Morales, Gabriela Ostos, Ross Rouillier, Aaron Sauer, Deanna Tryon, Valerie Joy Wilson, Jackie Zane
IMDB: Burning Palms (2010) - IMDB
Sponsored Links
Ratings
User Rating:
IMDB Rating:
5.4
Reviews
Observer

-

Burning Palms is too sick to attract the masses, but he's onto something subversively valid, and the film is never boring.

Los Angeles Times

-

Landon's sardonic view of human nature and deft filmmaking skills - plus a raft of sharp portrayals - keep the viewer from pondering the preposterousness of certain situations and instead encourages going along with the fun.

The Hollywood Reporter

-

Never quite achieves the balance of melodrama and dark comedy for which it's aiming.

Variety

-

Making his directorial debut, screenwriter Christopher Landon struggles so mightily to offend that he forgets to supply a rooting interest in his characters.

L.A. Weekly

-

Built-to-shock anthology film.
Burning Palms (2010)
A subversive tale that interlaces five stories set in Los Angeles, where no taboo is left unexplored as each character careens toward a dark and often comic fate