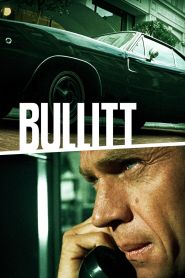 General Information
Glossary: B
Released Year: 1968
Runtime: 113 minutes
Genre: Action, Crime, Mystery, Thriller
Directors: Peter Yates
Casts: Robert Duvall, Simon Oakland, Robert Vaughn, Jacqueline Bisset, John Aprea, Georg Stanford Brown, Don Gordon, Felice Orlandi, Norman Fell, Steve McQueen, Vic Tayback, Bill Hickman, Ed Peck, Carl Reindel, Paul Genge, Al Checco, Pat Renella, Justin Tarr, Robert Lipton
IMDB: Bullitt (1968)
Sponsored Links
Ratings
User Rating:
IMDB Rating:
7.5
Reviews
Chicago Sun-Times

-

McQueen is great in Bullitt, and the movie is great, because director Peter Yates understands the McQueen image and works within it. He winds up with about the best action movie of recent years.

The Guardian

-

Blessed with the fresh eyes of newly landed Englishman Yates (and genius cameraman William Fraker), the movie makes San Francisco fresh and alive, but also completely remakes and modernises the bleak, sleazy gangster demimonde in which Bullitt does his hunting.

The Hollywood Reporter

-

It is simply one of the most exciting and intelligent action films in years, probably the best good-cop film we can expect to encounter.

Variety

-

Conflict between police sleuthing and political expediency is the essence of Bullitt, an extremely well-made crime melodrama [from Robert L. Pike's novel Mute Witness] filmed in Frisco. Steve McQueen delivers a very strong performance as a detective seeking a man whom Robert Vaughn, ambitious politico, would exploit for selfish motives. Good scripting and excellent direction by Peter Yates maintain deliberately low-key but mounting suspense.

TV Guide Magazine

-

Expert chase film, breathless and modern, that sent McQueen to the top of the box office heap. Bullitt is a return to the old, tough crime movies so expertly played by Bogart and Robinson, but made modern here by great technical advances and McQueen's taciturn, antihero stance. Yates's superb direction presents a fluid, always moving camera. All the performers are top-notch.
Bullitt (1968)
Senator Walter Chalmers is aiming to take down mob boss Pete Ross with the help of testimony from the criminal's hothead brother Johnny, who is in protective custody in San Francisco under the watch of police lieutenant Frank Bullitt. When a pair of mob hitmen enter the scene, Bullitt follows their trail through a maze of complications and double-crosses. This thriller includes one of the most famous car chases ever filmed.