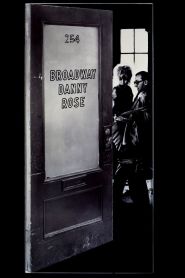 General Information
Glossary: B
Released Year: 1984
Runtime: 84 minutes
Genre: Comedy
Directors: Woody Allen
Casts: Woody Allen, Jack Rollins, Michael Badalucco, Mia Farrow, Joe Franklin, Will Jordan, Milton Berle, Frank Renzulli, Paul Greco, Sandy Baron, Howard Storm, Nick Apollo Forte, Corbett Monica, Jackie Gayle, Morty Gunty, Herb Reynolds, Craig Vandenburgh
IMDB: Broadway Danny Rose (1984)
Sponsored Links
Ratings
User Rating:
IMDB Rating:
7.4
Reviews
The Guardian

-

This story is not about consummation, but about reconciliation; it's a recognition that we want wrongs to be righted, that good will prevail, and that the faithless will be punished or reformed.

The New York Times

-

Broadway Danny Rose proceeds so sweetly and so illogically that it seems to have been spun, not constructed. Mr. Allen works with such speed and confidence these days that a brief, swift film like this one can have all the texture and substance of his more complicated work.

Chicago Sun-Times

-

Broadway Danny Rose uses all of the basic ingredients of Damon Runyon's Broadway: the pathetic acts looking for a job, the guys who get a break and forget their old friends, the agents with hearts of gold, the beautiful showgirls who fall for Woody Allen types, the dumb gangsters, big shots at the ringside tables (Howard Cosell plays himself). It all works.

Empire

-

It's a fairy-tale, a glittering New York fable told in a silvery black and white, laden with nostalgia for times and oddities long gone from the hallowed halls of Broadway. Another Allen gem.

Time Out

-

The jokes are firmly embedded in plot and characterisation, and the film, shot by Gordon Willis in harsh black-and-white, looks terrific; but what makes it work so well is the unsentimental warmth pervading every frame.
Broadway Danny Rose (1984)
A hapless talent manager named Danny Rose, by helping a client, gets dragged into a love triangle involving the mob. His story is told in flashback, an anecdote shared amongst a group of comedians over lunch at New York's Carnegie Deli. Rose's one-man talent agency represents countless incompetent entertainers, including a one-legged tap dancer, and one slightly talented one: washed-up lounge singer Lou Canova (Nick Apollo Forte), whose career is on the rebound.