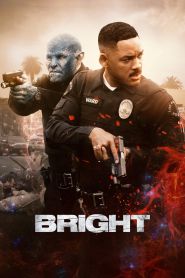 General Information
Glossary: B
Released Year: 2017
Runtime: 117 minutes
Genre: Action, Crime, Fantasy, Sci-Fi, Thriller
Directors: David Ayer
Writers: Max Landis
Casts: Alex Meraz, Noomi Rapace, Jay Hernandez, Will Smith, Chris Browning, Tim Sitarz, Edgar Ramírez, Jamal Duff, Joel Edgerton, Joe Rogan, Derek Graf, Luis Moncada, Happy Anderson, Kenneth Choi, Greg Joung Paik, Margaret Cho, Enrique Murciano, Cle Shaheed Sloan, Matt Gerald, Ike Barinholtz, Kevin Vance, Brad William Henke, Dawn Olivieri, Lucy Fry, Carlos Linares, Andrea Navedo, Chelsea Rendon, Aaron V. Williamson, Craig Henningsen, Veronica Ngo, Bobby Naderi, Brandon Larracuente, Robert Jekabson, Joseph Piccuirro, Scarlet Spencer, Bunnie Rivera, Bailey Edwards, Rosemary Stevens, Nadia Sloane, Laura Vallejo, John Duff, Jos Viramontes, Aileen Burdock, Briana Henry, Lesley Shires, René Mena, Daryn D. Dupree, Blue Mesquita, Natalie Camunas, Regan Talley, Gabriel Ortega, Roberto Garcia, Ignacio Rodriguera, Eugene Villanueva, Adan Mendoza Jr., Hector Chavez, Raul Cuellar, Gabriel Lopez, Keenen Bray, Diane Boose
IMDB: Bright (2017) - IMDB
Sponsored Links
Ratings
User Rating:
IMDB Rating:
6.4
Reviews
Variety

-

This ambitious, yet astonishingly well-executed Netflix tentpole directly benefits from the way Ayer's gritty, streetwise sensibility grounds Landis' gift for creating an elaborate comic-book mythology.

IGN

-

Bright could have been something truly special if it had slowed down the pace of its narrative to allow for a fuller exploration of its engaging world.

The Guardian

-

For all its flaws, Bright is still a headlong leap into a bracingly different new world. Cinema could do with more of that.

Total Film

-

Neither a satisfying treaty on diversity and 'race' wars, nor a fulfilling fantasy, it derails at the end of the first act with a confusing moment of anti-heroism, and never recovers.

Los Angeles Times

-

Ultimately, the biggest problem with Bright is that it squeezes nudity, profanity and blood into the kind of dopey adventure that should be aimed more at adolescents — right down to its simplistic lessons about tolerance.
Bright (2017)
In an alternate present-day where magical creatures live among us, two L.A. cops become embroiled in a prophesied turf battle.