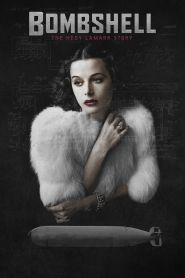 General Information
Glossary: B
Released Year: 2018
Runtime: 88 minutes
Genre: Biography, Documentary, History, War
Directors: Alexandra Dean
Writers: Alexandra Dean
Casts: Diane Kruger, Robert Osborne, Mel Brooks, Peter Bogdanovich, Hedy Lamarr, Denise Loder-DeLuca, Michael Tilson Thomas, Jennifer Hom, Anthony Loder, Wendy Colton, Fleming Meeks, Richard Rhodes, Anne Helen Petersen, Stephen Michael Shearer, Roy Windham, Manya Hartmayer Breuer, Guy Livingston, Tony Rothman, Danijela Cabric, Nino Amarena, Arthur McTighe, Jeanine Basinger, Lodi Loder, James Loder, William J. Birnes, Lisa Cassileth, David Hughes
IMDB: Bombshell: The Hedy Lamarr Story (2017)
Sponsored Links
Ratings
User Rating:
IMDB Rating:
7.4
Reviews
The New York Times

-

Ms. Dean relates Lamarr's ventures, those onscreen and off, with savvy and narrative snap, fluidly marshaling a mix of original interviews and archival material that includes film clips, home movies and other footage.

The Hollywood Reporter

-

First-time director Dean does an excellent job of marshalling old source material, setting the scene for an account of Lamarr's life on- and off-screen.

Village Voice

-

Recognition (and compensation) proved elusive in Lamarr's lifetime, but in this marvelous documentary, a brilliant woman — "I'm a very simple, complicated person" — finally gets her due.

Movie Nation

-

But every few years, something like "Bombshell" comes along to remind us, as we look up her credits on IMDb on our iPhone or Droid, that we should never under-estimate the great beauties among us. A lot of them are a lot more than just a pretty face.

The Film Stage

-

Lamarr wasn't without demons, but to look at the entirety of her life in context along its volatile trajectory of highs and lows is to understand she was a victim of chauvinistic times.
Bombshell: The Hedy Lamarr Story (2017)
The world's most beautiful woman was also the secret inventor of secure wifi, bluetooth and GPS communications, but her arresting looks stood in the way of her being given the credit she deserved... until now.