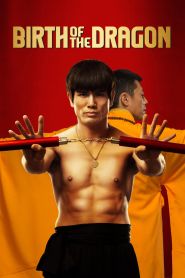 General Information
Glossary: B
Released Year: 2017
Runtime: 103 minutes
Genre: Action, Biography, Drama
Directors: George Nolfi
Casts: Yee Jee Tso, Ron Yuan, Terry Chen, Wu Yue, Xia Yu, Darren E. Scott, Vanessa Ross, Billy Magnussen, Philip Ng, King Lau, Teresa Navarro, Christina July Kim, Lillian Lim
IMDB: Birth of the Dragon (2017)
Sponsored Links
Ratings
User Rating:
IMDB Rating:
5.4
Reviews
TheWrap

-

As alternatingly silly and serious as its mix of wisdom and wallops, and even with that blond bro gumming up the works, "Birth" is nevertheless zippy, B-movie entertainment.

IGN

-

Birth of the Dragon is not the Bruce Lee biopic you've been waiting for, as strong performances and martial arts action by Philip Ng and Xia Yu are wasted on a movie that had too little faith in the real story.

San Francisco Chronicle

-

The problem with Birth of the Dragon, George Nolfi's largely fictionalized account of a 1964 fight between an Oakland martial arts instructor named Bruce Lee and San Francisco instructor Wong Jack Man is that Lee...is the third-most important character in the film.

The New York Times

-

Birth of the Dragon is ambitious: it wants to be a character study, an explication of martial arts philosophy and an action picture.... But the film never really gets fully juiced until the climax.

Los Angeles Times

-

It's unusual to see a film like this make its nominal hero into a jerk, who learns something essential from his nemesis. True or not, the complex characterization does make for a better story.
Birth of the Dragon (2017)
Set against the backdrop of San Francisco's Chinatown, this cross-cultural biopic chronicles Bruce Lee's emergence as a martial-arts superstar after his legendary secret showdown with fellow martial artist Wong Jack Man.