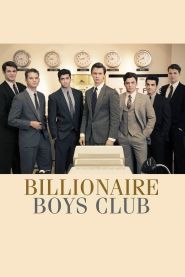 General Information
Glossary: B
Released Year: 2018
Runtime: 108 minutes
Genre: Biography, Drama, Thriller
Directors: James Cox
Writers: James Cox, Captain Mauzner
Casts: Cary Elwes, Kevin Spacey, Emma Roberts, Bryan Batt, Rosanna Arquette, Jeremy Irvine, Bokeem Woodbine, Wayne Pére, Tony Bentley, Billy Slaughter, Deneen Tyler, John L. Armijo, Richard Kohnke, Suki Waterhouse, Judd Nelson, Waleed Zuaiter, Michael Harrity, Fuschia Sumner, Ansel Elgort, Thomas Cocquerel, Taron Egerton, Jimmy Buffett, Anthony Marble, Maurice Johnson, Jayson Warner Smith, George Todd McLachlan, Billie Lourd, Barney Harris, Susan Gallagher, Amber Townsend, Al Mitchell, Rob Gough, Alicia Sanz, Ryan Rottman, Sheila Thiele, Justin Arnold, Mark Docherty, Tony Taplin, Verna Cornelius, Jered Blanchard, Steven Sean Garland, Thomas Nowicki, Nicolas Bijan, Maureen Mountcastle, Katie Corwin, Frank Corcoran, Kenii Fitzgerald, Britton Sanderford, Najeeb Thomas, Greg DiLeo, Brittani Zonker, Matthew Brag, Richard Lasko, Robert Lasko, Marc Mani, Dimitri Dimitrov, Arabella Oz, Violetta Komyshan, Rachel Olsen
IMDB: Billionaire Boys Club (2018)
Sponsored Links
Ratings
User Rating:
IMDB Rating:
5.6
Reviews
San Francisco Chronicle

-

As Hunt's life unravels, so does the movie, though the story maintains a certain baseline of interest just by virtue of being sordid.

IndieWire

-

It's intermittently engaging as a B-movie, but so often strives for something more that it never finds a satisfying tone.

TheWrap

-

Cox's film plays like a pureed mash-up of "The Wolf of Wall Street," "The Social Network" and last month's indie heist film "American Animals" — without the richness or texture of any of those films.

The Hollywood Reporter

-

It's a derivative bore, all popped collars, douchey bros and hand-me-down psychology, that gets its characters up to their necks in borrowed money just long enough to have it really hurt when the accounts run dry.

Variety

-

There are no billionaires here, just a lot of testosterone where the movie's brains ought to be.
Billionaire Boys Club (2018)
A group of wealthy boys in Los Angeles during the early 1980s establishes a get rich quick scam that turns deadly.