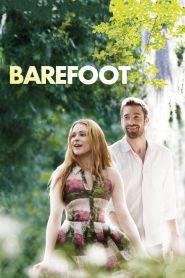 General Information
Glossary: B
Released Year: 2014
Runtime: 90 minutes
Genre: Comedy, Drama, Romance
Directors: Andrew Fleming
Writers: Stephen Zotnowski
Casts: J.K. Simmons, Kate Burton, Joe Chrest, Evan Rachel Wood, Scott Speedman, Ricky Wayne, David Jensen, Andrea Moore, Julie Ann Doan, Treat Williams, Cristina Franco, Randy Austin, Will Gluck, Stacie Davis, Stephanie Honoré, Ann McKenzie, David Dahlgren, Phil Austin, Brittney Alger, Jaqueline Fleming, J. Omar Castro, James DuMont, Rowan Joseph, Jesse Moore, Kerry Cahill, Brian Oerly, Peaches Davis, Marco St. John, Christine Tonry, Sean Boyd, Monika Guiberteau, Thomas Francis Murphy, Lenore Banks, Shauna Rappold, Juliet Reeves, Ashton Leigh, Ann Mahoney, Ian Nelson, Ashleigh Borman, Molly Conarro, Tony Fennelly, Dalila Seruntine, Jerry Leggio, Taylor Ashley Murphy, Jennifer Pates, Jaime Wallace
IMDB: Barefoot (2014)
Sponsored Links
Ratings
User Rating:
IMDB Rating:
6.6
Reviews
McClatchy-Tribune News Service

-

Barefoot is "Rainman" meets "Benny & Joon."

RogerEbert.com

-

There is one thing about Barefoot that makes it at least a guilty pleasure. Once you ignore how improbable Daisy is — there is something oddly captivating about Wood's performance.

The Dissolve

-

It's never fully clear whether Daisy is a severely damaged woman with the mental development and social skills of a 10-year-old, or just a wide-eyed, unconventional waif in need of some tender loving care. Barefoot vacillates between the two almost at random, depending upon the needs of its hackneyed screenplay at any given moment.

Variety

-

If the film had a loopier or more fable-styled atmosphere, the concept might have seemed easier to swallow. But Fleming treats Stephen Zotnowski's script with a glossy literalism that doesn't do it or the actors any favors.

Arizona Republic

-

It's a spectacularly wrong-headed, chemistry-free romance, and too dumb to know how sexist it is.
Barefoot (2014)
The "black sheep" son of a wealthy family meets a young psychiatric patient who's been raised in isolation her entire life. He takes the naive young woman home for his brother's wedding an improbable romance blooms, as she impresses everyone with her genuine, simple charms. Remake of the German film "Barfuss" (2005).