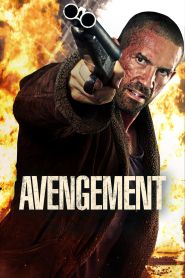 General Information
Glossary: A
Released Year: 2019
Runtime: minutes
Genre: Action, Crime
Directors: Jesse V. Johnson
Writers: Jesse V. Johnson, Stu Small
Casts: Craig Fairbrass, Scott Adkins, Nick Moran, Terence Maynard, Thomas Turgoose, Kierston Wareing, Daniel Adegboyega
IMDB: Avengement (2019)
Sponsored Links
Ratings
User Rating:
IMDB Rating:
6.6
Reviews
Entertainment Weekly

-

Director Jesse V. Johnson sprinkles in enough cruel twists of fate and melancholy-laced flashbacks to prevent Avengement from becoming just another disposable exercise in action sadism on a budget. The real credit, though, goes to Adkins, who one of these days will hopefully get called up to the Hollywood big leagues and wind up surprising a lot of people — and grin while he's doing it.

Los Angeles Times

-

Avengement features a good balance of colorfully profane British gangster-speak and intense, explicitly gory punch-outs.

The Hollywood Reporter

-

Portraying his most complex character to date, Adkins delivers a ferocious turn that proves visceral in its emotional as well as physical intensity.

Film Threat

-

The whole film plays like a hunk looking at himself in the mirror.
Avengement (2019)
While on a prison furlough, a lowly criminal evades his guards and returns to his old stomping ground to take revenge on the people who turned him into a cold blooded killer.