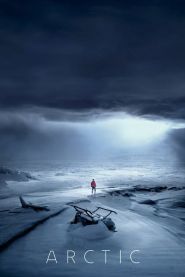 General Information
Glossary: A
Released Year: 2018
Runtime: 98 minutes
Genre: Adventure, Drama
Directors: Joe Penna
Casts: Mads Mikkelsen, Maria Thelma Smáradóttir
IMDB: Arctic (2018)
Sponsored Links
Ratings
User Rating:
IMDB Rating:
6.9
Reviews
IndieWire

-

Arctic works because it's so believable. The movie never cheats or takes shortcuts.

The Guardian

-

Mikkelsen hurls himself into proceedings. It's a performance of intense commitment, one where every grunt and yowl feels agonisingly authentic.

Variety

-

Penna works in what you might call a gratifyingly prosaic style. He doesn't wow you (though the film, in its level way, is elegantly shot). But he doesn't cheat you, either, so you come to trust the gravity of his nuts-and-bolts storytelling.

Screen International

-

There's plenty to admire in this trim, nearly dialogue-free 97-minute drama, not least Mads Mikkelsen's raw performance as a downed airman waiting for rescue in the Arctic wastes, and the widescreen majesty of the Icelandic landscapes that stand in for the film's polar setting.

Vox

-

Arctic doesn't employ too many fancy tricks or frills: It's just a simple, straight-ahead survival drama that lets Mikkelsen showcase his considerable acting chops, leaving viewers as impressed with his stamina as we are with his character's.
Arctic (2018)
A man stranded in the Arctic is finally about to receive his long awaited rescue. However, after a tragic accident, his opportunity is lost and he must then decide whether to remain in the relative safety of his camp or embark on a deadly trek through the unknown for potential salvation.