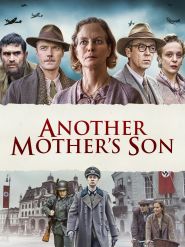 General Information
Glossary: A
Released Year: 2017
Runtime: 98 minutes
Genre: Drama, War
Directors: Christopher Menaul
Casts: Nicholas Farrell, Andrew Byron, John Hannah, Peter Wight, Joanna David, Félicité Du Jeu, Elizabeth Carling, Andy Gathergood, Izzy Meikle-Small, Amanda Abbington, Aleksandar Aleksiev, Ronan Keating, Stuart Davidson, Jonathan Harden, Gwen Taylor, Michael Epp, Rupert Holliday-Evans, Christian Hillborg, Jenny Seagrove, Simon Werner, Julian Kostov, Susan Hampshire, Sophie Skelton, Basil Eidenbenz, Annabelle Dowler, Brenock O'Connor, Daniel Collard, William Ludwig
IMDB: Another Mother's Son (2017)
Sponsored Links
Ratings
User Rating:
IMDB Rating:
6.7
Reviews
Total Film

-

The solemn score, plucky Brits and nasty Nazis are all familiar, but there's a lived-in feel that transcends cliché.

The Guardian

-

A decent, heartfelt, robustly presented drama.

Empire

-

We're all for true, inspirational stories of courage in defiance of evil. But sheesh, this World War II drama is at least as irritating as it is uplifting.

The Telegraph

-

Jenny Lecoat's script admits to being a fictionalised version of Louisa Gould's heroic martyrdom, but it's one with an unfortunate air of unreality.
Another Mother's Son (2017)
Directed by Christopher Menaul ('Summer in February', 'Fatherland) and written by Jenny Lecoat, Another Mother's Son tells the true story of Louisa Gould, a widow living in Nazi occupied Jersey who takes in a Russian prisoner of war, Feodor Burrij. Jenny Seagrove, Julian Kostov, John Hannah, Ronan Keating and Amanda Abbington star. The producer is Bill Kenwright.