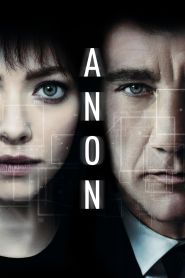 General Information
Glossary: A
Released Year: 2018
Runtime: 100 minutes
Genre: Sci-Fi, Thriller
Directors: Andrew Niccol
Writers: Andrew Niccol
Casts: Colm Feore, Doug Murray, Clive Owen, Amanda Seyfried, Jonathan Potts, Joe Pingue, Iddo Goldberg, Jason Boyd, Conrad Coates, Rufus Crawford, Rachel Roberts, Sonya Walger, Sebastian Pigott, Alyson Bath, Daniel Stolfi, Mark O'Brien, Mayko Nguyen, Damon Runyan, Sierra Wooldridge, Sara Mitich, Marco Grazzini, Charlie Ebbs, Jean-Michel Le Gal, Mark Lutz, Ethan Tavares, Jordan Claire Robbins, Jaiden Cannatelli, Miranda Millar, James Tam, Paul Lloyd Jr., Joe Vercillo, Dani Jazzar, Amadou Kebe, Toyin Ishola
IMDB: Anon (2018)
Sponsored Links
Ratings
User Rating:
IMDB Rating:
6.0
Reviews
Chicago Sun-Times

-

I can't tell you I bought every last twist and turn in the final act, but thanks to Niccol's creative direction and the offbeat but effective chemistry between Owen's emotionally damaged Sal and Seyfried's is-she-hero-or-villain mystery woman, Anon kept me in its grips throughout.

Consequence of Sound

-

While the film's final thesis is a Facebook post with typos at best (delete your accounts, and so on), Niccol is still terrific when he's breaking down rules, questioning protocol, and testing new ideas.

Entertainment Weekly

-

The story works well enough in its own moodily familiar way, but it's not only the movie's palette that's stylishly leached of color: Its main characters' backstories feel perfunctory, the dialogue leans heavy on exposition and hard-boiled cliché, and even Owen looks worn down.

ReelViews

-

A standard-order noir murder mystery with a confused, contrived last act, Anon is more notable for how it sees the future than what it sees going on there.

RogerEbert.com

-

Part of the thrill in watching Niccol's movies is in seeing him thoroughly curate dreams of our future that play off like logical possibilities.
Anon (2018)
Set in a near-future world where there is no privacy, ignorance or anonymity, our private memories are recorded and crime almost ceases to exist. In trying to solve a series of unsolved murders, Sal Frieland stumbles onto a young woman who appears to have subverted the system and disappeared. She has no identity, no history and no record. Sal realizes it may not be the end of crime but the beginning. Known only as 'The Girl', Sal must find her before he becomes the next victim.