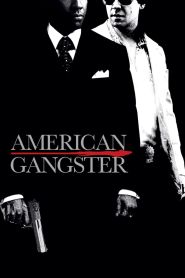 General Information
Glossary: A
Released Year: 2007
Runtime: 157 minutes
Genre: Biography, Crime, Drama
Directors: Ridley Scott
Writers: Mark Jacobson
Casts: Eddie Rouse, John Hawkes, Idris Elba, Russell Crowe, Roger Guenveur Smith, RZA, Common, Denzel Washington, Monique Dupree, Carla Gugino, John Cenatiempo, Kevin Corrigan, Chance Kelly, Larry Mitchell, Billy Smith, Roger Bart, Joe Morton, Josh Brolin, Gavin Grazer, Ritchie Coster, Albert Jones, Brian Keith Allen, Norman Reedus, Johnathan Hallgrey, Al Santos, John Ortiz, T.I., Clarence Williams III, Joey Klein, Chiwetel Ejiofor, Fatima Robinson, Ted Levine, KaDee Strickland, Paula Rittie, Kevin Van Doorslaer, Robert C. Kirk, Yul Vazquez, Cuba Gooding Jr., Linda Powell, Cedric Sanders, Nick Poltoranin, Hristo Hristov, Ric Young, Ruben Santiago-Hudson, Jason Furlani, Jon Polito, Armand Assante, Ruby Dee, Ephraim Benton, Eric Silver, Monique Lea-Gall, Kevin Geer, Malcolm Goodwin, Chuck Cooper, Hamilton Clancy, Lymari Nadal, Skyler Fortgang, Kathleen Garrett, Tom O'Rourke, Bari K. Willerford, J. Kyle Manzay, Quisha Saunders, Robert Funaro, Jon DeVries, Jim R. Coleman, Maryann Urbano, Saycon Sengbloh, Conor Romero, Daniel Hilt, Daniel Farcher, Chris McKinney, Dan Moran, Sam Freed, Scott Dillin, Anthony Hamilton, Sarah Hudnut, Tyson Hall, Bryant Pearson, Neville White, Jeff Mantel, Panama Redd, Fab 5 Freddy, Celestine Rae, Shannon MacMillan, Latonya Tolbert, Cicily Daniels, Brian Albanese, Myo Campbell, J.W. Cortes, Cris D'Annunzio, Ernest Dancy, Michael Den Dekker, Mark DiConzo, Joseph Ferrante, Eddie Goines, Kelvin Hale, Gabriel Hansen, Jermel Howard, Atif Lanier, Artie Pasquale, Kevin Pinassi, Aija Terauda, Philippe Vonlanthen, Brad Lee Wind, Ray Wineteer, Dolores Winn, Tammy Vaughn, Frances Mignano, Tina Lorraine, Louis Rosario
IMDB: American Gangster (2007)
Sponsored Links
Ratings
User Rating:
IMDB Rating:
7.8
Reviews
Austin Chronicle

-

Crowe has rarely been better, and the same goes for director Scott, who parallels and then dovetails Lucas and Roberts' stories with sublime, gritty precision, working up to a magnificent "Godfather III"-style crosscutting sequence that electrifies an already explosive tale.

Rolling Stone

-

Call it the black "Scarface" or "the Harlem Godfather" or just one hell of an exciting movie.

The Hollywood Reporter

-

It's workmanlike and engrossing, but what sticks in the mind are Frank and Richie, not what anybody does.

Variety

-

Absorbing, exciting at times and undeniably entertaining, and is poised to be a major commercial hit. But great it's not.

The New Yorker

-

The pace of the movie is rapid, almost hectic, the touch glancing. Until the confrontation between Frank and Richie at the end, nothing stays on the screen for long, although Scott, working in the street, or in clubs and at parties, packs as much as he can into the corners of shots, and shapes even the most casual scenes decisively.
American Gangster (2007)
Following the death of his employer and mentor, Bumpy Johnson, Frank Lucas establishes himself as the number one importer of heroin in the Harlem district of Manhattan. He does so by buying heroin directly from the source in South East Asia and he comes up with a unique way of importing the drugs into the United States. Based on a true story.