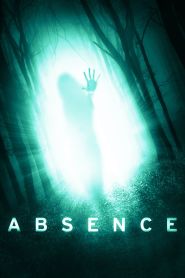 General Information
Glossary: A
Released Year: 2013
Runtime: 81 minutes
Genre: Horror, Thriller
Directors: Jimmy Loweree
Casts: Lee Burns, Erin Way, Michael Angelo Covino, Eric Matheny, Tamra Meskimen, Don Moss, Linda Paice, David Paladino, Stephanie Scholz, Ryan Smale
IMDB: Absence (2013)
Sponsored Links
Ratings
User Rating:
IMDB Rating:
4.1
Reviews
The New York Times

-

Mundane conversations and outings drag on while the central mystery takes baby steps forward, suggesting that a shorter running time or a more developed script might have better served the originality of the premise.

The Hollywood Reporter

-

By the time the proceedings reach their "Paranormal Activity"-style violent conclusion, the viewer's interest has long since waned.

The A.V. Club

-

There's absence here, all right—of scares, of imagination, and of a good reason to pick up that camera in the first place.

New York Daily News

-

What starts as a creepy, original conceit — mysterious Caesarean-section abductions during hospital stays — devolves quickly into standard talk-to-the-camera, jump-at-the-sounds, found-footage banality.

Slant Magazine

-

The tension almost immediately leaks out of the narrative once we realize we're watching a found-footage horror movie.
Absence (2013)
Doctors are baffled when an expectant mother wakes to find her nearly-to-term pregnancy apparently disappear overnight. Police investigate the situation as a missing child, and only her husband and brother trust her version of events.