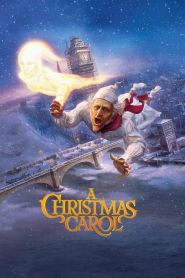 General Information
Glossary: A
Released Year: 2009
Runtime: 96 minutes
Genre: Animation, Comedy, Drama, Family, Fantasy
Directors: Robert Zemeckis
Casts: Cary Elwes, Jacquie Barnbrook, Gary Oldman, Robin Wright, Sonje Fortag, Julian Holloway, Ron Bottitta, Colin Firth, Bob Hoskins, Callum Blue, Jim Carrey, Daryl Sabara, Julene Renee, Raymond Ochoa, Ryan Ochoa, Amber Gainey Meade, Fay Masterson, Leslie Zemeckis, Fionnula Flanagan, Tarah Paige, Eva La Dare, Bobbi Page, Keith Kuhl, Steve Valentine, Sage Ryan, Sammi Hanratty, Lesley Manville, Molly C. Quinn, Paul Blackthorne, Michael Hyland, Kerry Hoyt, Matthew Henerson, Aaron Rapke, Aliane Baquerot, Seth Belliston, Troy Edward Bowles, Sam J. Cahn, Kelly Connolly, John R. Corella, Kelly Crandall, Sheri Griffith, Beckie King, Allison Leo, John J. Todd, Patrick Wetzel
IMDB: A Christmas Carol (2009)
Sponsored Links
Ratings
User Rating:
IMDB Rating:
6.8
Reviews
Entertainment Weekly

-

A marvelous and touching yuletide toy of a movie.

Chicago Sun-Times

-

An exhilarating visual experience and proves for the third time he's (Zemeck) is one of the few directors who knows what he's doing with 3-D.

Time Out

-

The unspoken theme underlying Dickens's prose--that the money-grubbing Ebenezer is conversing with semblances of his own self--finds near-perfect cinematic expression through Carrey's efforts.

Chicago Tribune

-

Jim Carrey is good as Scrooge. There's surprisingly little shtick in his performance.

The Hollywood Reporter

-

Zemeckis' A Christmas Carol is, in its essence, a product reel, a showy, exuberant demonstration of the glories of motion capture, computer animation and 3D technology. On that level, it's a wow. On any emotional level, it's as cold as Marley's Ghost.
A Christmas Carol (2009)
Miser Ebenezer Scrooge is awakened on Christmas Eve by spirits who reveal to him his own miserable existence, what opportunities he wasted in his youth, his current cruelties, and the dire fate that awaits him if he does not change his ways. Scrooge is faced with his own story of growing bitterness and meanness, and must decide what his own future will hold: death or redemption.