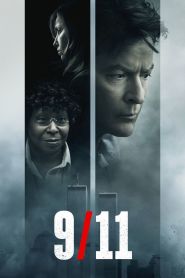 General Information
Glossary: 9
Released Year: 2017
Runtime: 88 minutes
Genre: Drama
Directors: Martin Guigui
Writers: Martin Guigui, Patrick Carson, Steven James Golebiowski
Casts: Faune A. Chambers, Katie Couric, Wood Harris, Olga Fonda, Whoopi Goldberg, Charlie Sheen, Luis Guzmán, April Betts, James Quattrochi, Ian Fisher, Dahlia Waingort, Bruce Davison, Gina Gershon, Matt Lauer, Sterling Fitzgerald, Jacqueline Bisset, Ryan R. Johnson, Billy Malone, Mandell Frazier, Nick Stellate, Whitney Avalon, Brian J. Singer, Prestyn Bates, Dave Cobert, Matt Laydon, Johnny Colon, Paul David Roberts
IMDB: 9/11 (2017)
Sponsored Links
Ratings
User Rating:
IMDB Rating:
4.1
Reviews
TheWrap

-

Sixteen years later, 9/11 remains too touchy a subject for a movie as clumsy as 9/11 to get entirely right. And even if the film relies too much on the real-life horror of the actual event to loan it some gravitas, the performances touch the emotions honestly and deservedly.

The A.V. Club

-

It's the film equivalent of a guy loudly demanding the attention of everyone in a subway car, then refusing to even issue a compellingly strange rant.

Los Angeles Times

-

9/11 trades on the emotional weight of its namesake day, manipulating audiences into feelings that have nothing to do with the mess that is actually on screen.

The Hollywood Reporter

-

The resulting effort proves so exploitative that its end credits' dedication to the victims and first responders feels tawdry. 9/11 represents a cheapo disaster movie wrapping itself in the piety of one of the nation's most tragic events.
9/11 (2017)
A group of 5 people find themselves trapped in an elevator in the World Trade Center's North Tower on 9/11. They work together, never giving up hope, to try to escape before the unthinkable happens.