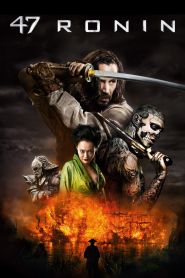 General Information
Glossary: 4
Released Year: 2013
Runtime: 119 minutes
Genre: Action, Adventure, Fantasy
Directors: Carl Rinsch
Casts: Togo Igawa, Neil Fingleton, Ron Bottitta, Hiroyuki Sanada, Clyde Kusatsu, Keanu Reeves, Cary-Hiroyuki Tagawa, Tadanobu Asano, Yorick van Wageningen, Kou Shibasaki, Rinko Kikuchi, Masashi Fujimoto, Masayoshi Haneda, Haruka Abe, Min Tanaka, Jin Akanishi, Hiroshi Sogabe, Takato Yonemoto, Shû Nakajima, Hiroshi Yamada, Tanroh Ishida, Natsuki Kunimoto, Akira Koieyama, Junichi Kajioka, Masayuki Deai
IMDB: 47 Ronin (2013) - IMDB
Sponsored Links
Ratings
User Rating:
IMDB Rating:
6.3
Reviews
Empire

-

Perhaps a folly and – Kikuchi aside - too deadpan to be a romp, this is still a decent, colourful samurai spectacle with a classical look (lots of symmetrical compositions) and a story which stands up under multiple retellings.

USA Today

-

While the visuals are lovely to behold, this unremarkable version of the classic 18th century Japanese legend is stiff and uninvolving.

New York Post

-

There's little sense of urgency, or — oddly, given the film's title — of scale. You never really think that the 47 are truly outnumbered, and the large action scenes are often just incomprehensible.

Variety

-

As impressive as these visual elements prove to be, the film struggles to grab and maintain audiences' interest, whether or not they know the underlying legend by heart.

The Hollywood Reporter

-

It falls short on character definition, emotional involvement, narrative drive and originality.
47 Ronin (2013)
Based on the original 1941 movie from Japan, and from ancient Japan's most enduring tale, the epic 3D fantasy-adventure 47 Ronin is born. Keanu Reeves leads the cast as Kai, an outcast who joins Oishi (Hiroyuki Sanada), the leader of the 47 outcast samurai. Together they seek vengeance upon the treacherous overlord who killed their master and banished their kind. To restore honor to their homeland, the warriors embark upon a quest that challenges them with a series of trials that would destroy ordinary warriors.