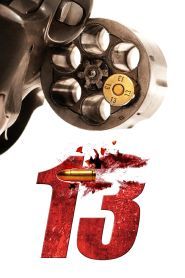 General Information
Glossary: 1
Released Year: 2010
Runtime: 97 minutes
Genre: Drama, Thriller
Directors: Géla Babluani
Writers: Gregory Pruss
Casts: Jason Statham, Mickey Rourke, Ray Winstone, Alexander Skarsgård, 50 Cent, Michael Shannon, Emmanuelle Chriqui, Gaby Hoffmann, David Zayas, Sam Riley, Alice Barrett
IMDB: 13 (2010)
Sponsored Links
Ratings
User Rating:
IMDB Rating:
6.1
Reviews
Time Out

-

Aside from some character-defining flashbacks, a godawful score and sweat-enhancing color photography, it's the same movie as before - a divertingly tense yet superficial time-waster.

New York Post

-

While the original was an art-house success, this English-language redo, now getting a one-week run after sitting on the shelf for a year and a half, doesn't measure up.

Movieline

-

This is a lumpy, dumb, suspenseless thing that sometimes scarcely feels finished.

The A.V. Club

-

For a film about a "sport" where every competition is literally a matter of life and death, the oddly inert, suspense-free 13 is strangely lacking in urgency.

Variety

-

A starry cast and glossier production values simply work against the black-and-white original's strengths in this stillborn thriller about a deadly game of chance.
13 (2010)
A naive young man assumes a dead man's identity and finds himself embroiled in an underground world of power, violence, and chance where men gamble behind closed doors on the lives of other men.